You have breathed a new lease of life into the department that I never thought was possible. 
You certainly got through an awful lot throughout the day.  The pictures and flipboard work are a great illustration of how teamwork should be done.
I have read through all of the feedback forms, they are all extremely complimentary towards the day and you.  Well done for this!
The feedback to me directly has been very positive.  The atmosphere and the spring in peoples steps is very encouraging to see.  I think that you have made a breakthrough!  😊
Many thanks again, Martin.  You have breathed a new lease of life into the department that I never thought was possible.  This just shows the value of an external body coming into a business and making a difference.
Managing Director
Manufacturing
---
100% coaching
100% …… the training was brilliant
And thank you for all the support along the way, to say it was eye opening is an understatement!
J Singh, Account Executive, Commify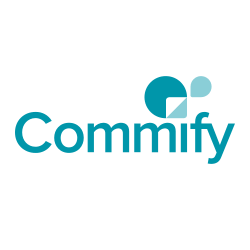 ---
Out of the box thinking, well worth the teams time and effort
Many thanks for yesterday's personal impact session with the Depot team.
Observing yesterdays workshop, and listening to feedback today I can honestly say that it's made a positive impact on staff, and for this I'm very grateful….. I'm immensely pleased that your interactive self learning workshop[p has made us all stop and think about how we can get the most out of both ourselves and others. A very timely piece of work undertaken that I intend to drive on.
Many thanks for your enthusiasm, professionalism, and out of the box thinking, well worth the teams time and effort.
---
Mentoring in Mind
Thanks for the information – and I would like to say I really enjoyed the day and delivered some (life) mentoring with one of the team already, with personal examples / stories so already made a start on using the material
Commercial Director Busch (UK) Ltd
Building Resilience
Thanks for being a brilliant presenter yesterday. One never knows what to expect.
The interactive sessions, group work, and a mix-up of the teams was good. It was also good to mix with people I don't often work with, as well as the memorable content of the course.
Paul Rouse
---
Proactive in ensuring the client sees a return on investment.
Having attended taster sessions that Martin has facilitated I have found them 'a breath of fresh air'.  Martin's approach is invigorating and enthusiastic
I have also worked with Martin on the delivery of Team Leader impact sessions for our operational team leaders within the organisation.  Martin engages with delegates during the sessions, focusing on their role and getting results.
Martin is proactive in ensuring the client sees a return on investment.
Rachael Simpson, Principal HR Advisor, Wyre Forest District Council
---
Interventions which were fit for purpose and which made a big impact upon our senior managers
Martin has been working with us to build confidence and refresh knowledge in change management techniques in our senior managers group.  We have also worked together to facilitate and engage the senior manager group to work on some exciting corporate projects. Martin's style of designing events is collaborative, and he took time to listen carefully to our brief and to understand the context and background to our organisation and our challenges.
The result was interventions which were fit for purpose and which made a big impact upon our senior managers.  The events were lively and engaging and Martin has a very inclusive training style.  We are pleased with the impact on this group and look forward to working with Join the Dots again.
Laila Doman HRM (Organisational Development) Stratford Upon-Avon District Council
---
Style is exuberant, inclusive and interactive
We have worked with Martin at Join the Dots for almost 2 years now, to host a number of training courses and one to one coaching sessions.  Martin's style is exuberant, inclusive and interactive. His courses have been well received by employees at all levels across the Company.  Martin is passionate about ensuring delegates have time to reflect on how they will use these new skills to make a difference to their working day to embed their learning.
Donna Biddulph, Learning and Development Manager, The Binding Site Group
---
An approach that suited the diverse needs of the team
I initially contacted Martin at Join the Dots in relation to the recruitment and selection of two new team members. Establishing the right fit for the team and organisation was essential to me, Martin quickly understood what it was I wanted to achieve and how he could help, to assist me in the selection process Martin carried out behavioural profiles of all shortlisted candidates which in turn resulted in the successful appointment of 2 HR Business Partners.
Having established a good working relationship with Martin and based on the success of the work in relation to recruitment we used for the foundations for a team away day. Martin facilitated a bespoke team building day with a focus on behavioural styles
When commissioning this piece of work, it was important to me that  the approach suited the diverse needs of the team, Martin  was able to pick up on that quickly and responded by delivering a tailored team session  that suited everyone's needs.
It was easy and quick to build a good rapport with Martin, which made working him easy. Martin is approachable and professional and committed to providing a high quality product.
Having received excellent feedback from delegates in relation to the delivery of the team workshop I have continued to work with Martin in relation to individual coaching and team development.
Victoria Roden, Human Resources Manager, Walsall Housing Group 
---
Impact and supported development
Thank you for inspiring 'x' so brilliantly well. She's fired up in terms of using tools and techniques to deliver her objectives. Shes's also inspired by your style of delivery and the clever nuances you use with language and props…..in a short time you have had an impact and supported development.
Head of Learning and Development, Mid Counties Co-operative
---
Greater understanding of my impact in the workplace
I have undergone leadership and management development training which consisted of several one to one coaching sessions. The sessions gave me a much greater understanding of my impact in the workplace, and how to make this a more positive one.
It has given me a greater understanding of the leadership role
Dave Allcock, Staffordshire Housing Group
---
Leading and Managing Change
Great use of practical tools and tips to use straight away and a reminder of the critical issues in managing change process… Really found this session helpful
Laila Doman HRM (Organisational Development) Stratford Upon-Avon District Council
---
Coaching – Encouraging and supportive 
Self-reflection is not always easy or entirely pleasant, even when we accept that we are never the "finished article".  However, I have really enjoyed and benefited from your great encouraging and supportive coaching right from the word go.  I have really enjoyed the challenging and thought-provoking process, and I have no doubt that I am already a better and more rounded professional for going through this introspection.
Paul Sultana, Group Head of Health and Safety
---
Change Management – Engaging and refreshing
Engaging and refreshing – A session that was never dry or boring, quite the opposite!
Head of Department
---
Project Management – Very interactive, captivating – made project management straightforward!
Lots of practical templates, and easy to see how these can be used day to day…. a very enjoyable workshop engaging and interactive.
L&D Specialist
---
Commercial Awareness – Really impressed
I was really impressed with how this development has made me think of our business as a business.
Hi energy throughout
I haven't been on a workshop this engaging for a long time
Tina Hassall,  Helen Wheeler, Staffordshire & Stoke on Trent NHS Partnership
---
Focus on Time – 'Fantastic training'
I actively used the matrix yesterday to plan my day and I noticed how many time stealers appeared at my desk asking for 5 minutes of my time!!!!  I really enjoyed the training so thanks again
Fantastic training/trainer who was enthusiastic, listened and contributed well. Great support!
NEST Supervisor
---
Coaching at it's 'best' !
Thanks for all of your help and advice over the past few months.  I've learnt lots and it's allowed me to refocus on what makes me good at what I do
Rob Davie, Operations Manager
---
Centre of Service – 'How important the customer is'!
The workshop brought customer service to business success and quantified how much even one customer service failing can hurt the business
This workshop is needed for all staff!…brilliant and very professional
Caroline Bluck / Jaime-Leigh Von-Breen, Security Manager / Conference Manager
---
Commercial Awareness – 'The right balance'
An energetic, knowledgeable and interactive approach where everyone joined in and played an active part. Great facilitation with the right balance of examples to bring to life exercises
Richard Abdy, Head of membership
---
Commercial Awareness workshop – 'Positive feedback and a real buzz to make a change'
This programme was fresh (some of the training courses I have encountered can be so dull!) and exciting. The originality of the training delivery was clear and… It was exciting and fun as well as engaging and enlightening.
The trainer was knowledgeable and confident which gives you confidence in the material being delivered and the training package. It definitely inspired and motivated the team and on our follow up call today there was nothing but positive feedback and a real buzz to make a change.
Dee Chapman, Programme Support Manager
---
'A high level of interaction and engagement'
I really enjoyed the session … and the networking opportunity.  I very much liked the high level of interaction and engagement.  I have shared the workshops details with a couple of our HR Managers and the HR Business Partner for Sales in the UK.
Gemma Croft, HR Director Contract & Talent Strategy Europe
---
'Organisational Development IMPACT'
Thanks for such an enjoyable and insightful session. I really enjoyed it and it was really fantastic to meet other OD professionals. I did listen to Britt Andreatta over the weekend and again took away some really insightful food for thought.   
Fal Naik, Development Manager
---
'Commercial Awareness taster'
This was a great session – not just getting us to think about what commercial awareness is but also having great fun as well.
Claire Hill HillHR
---
'Training and people development with impact that joins up all the dots!'
Martin delivers bespoke training and learning events with impact. People come away engaged, motivated and inspired into action and they take that back into the workplace. Martin joins up all the dots!….it saves us time and gives us value for money.
Kate Adams-Moor Group Learning and Development Manager Waterloo Housing Group
---
'Team leadership and management development programmes
Excellent programme….Martin is a great motivator and has inspired me to do better in my role. The programme helped development, motivation and improved performance.
L Hookway / W Shirvani Customer Access Managers, Social Care Direct, East Sussex County Council
---
'Enthralling and lucrative development'
Many thanks for such a enthralling and lucrative days development. Everyone really enjoyed the day and we are all now focused on individual engagement and encouragement and team development and enhancement. It will be on our weekly team and individual meetings schedules and remain a key driver for the rest of the year
Eamonn Cole Director of Conference Centre – CEME
---
'Commercial awareness'
I found the workshops really informative and it gave me a lot of confidence and reaffirmed that I do add value. My new job is going really well and as it is so commercially focused, I feel the workshop has given me an advantage.
Manager Central England Co-operative
---
'Delivery of creative solutions'
'Martin is the driving force in the delivery of creative solutions and has demonstrated his unique ability to translate strategic vision into practical applications. Throughout the development of the Intergrated Management Development Programme Martin worked with me in bringing value to the organisation'.
Lorna Jackson, Professional Advisor at Local Authority
---
'Helped me achieve'
'Thank you Martin! What I learnt from you in my Prolog days has stayed with me in my role here and in no small part has helped me achieve the promotion'!
Louise Hemming, Director of Major Gifts at The University of Nottingham
---
'A broad range of solutions'
'Martin is thoughtful and knowledgeable and fun to work with. He has excellent experience which he can apply to problems at all levels as well as a broad range of solutions. I like the way that Martin will listen and question first before offering advice. He's a good trainer and always pragmatic'.
Paul Miller, Head of Contact Centre at PCMS Group
---
'Made a real difference'
'The value that has been added to our business through Martins' team and his people development solutions has been enormous and made a real difference to the competency, drive and performance of our management teams. The new 'skills-sets', especially within 'soft' management skills, have proved invaluable in promoting individual and team performance and promoting effective working 'realationships'
Eamonn Cole, Director of Conference Centre – CEME
---
'Capable management experience'
'Martin is a strong and consummate professional with wide and capable management experience. He is energetic and quick to find viable solutions to improve personnel & business outputs'.
Mike Dudley, Jaguar Land Rover
---
'Results focused'
'Martin is a results focused Business consultant, who delivers what he says, to time and to budget'
Karen Ingham, Customer Service Director at Virgin Media
---
'An inspiration'
'Having been on the receiving end of training delivered by Martin and his team I can honestly say that it was great! Even now 3 years down the line, I can recall and use the information that I gained (and that was also reinforced). He is a great role model, an inspiration'.
Donna Watkins, Key Account Manager at Water Plus
---